SureSmile® Aligners: A Discreet Alternative to Traditional Braces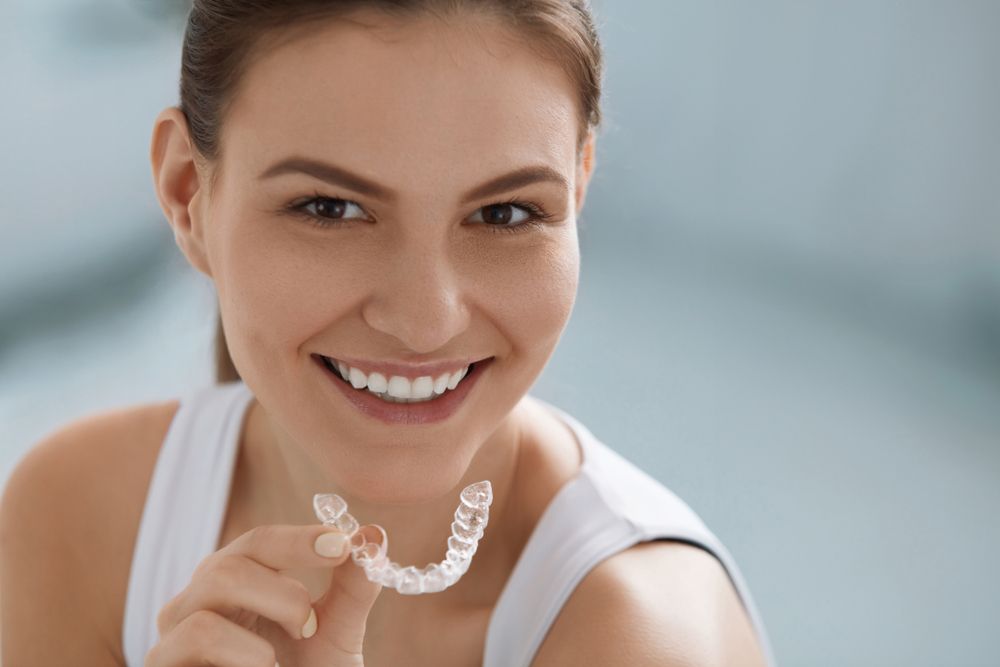 The American Orthodontic Society understands why many people want dental straightening treatments. Misaligned teeth cause cosmetic and functional problems. But wearing traditional braces is not an attractive option. That is why most people want to get SureSmile® aligners. Here are the details that you must consider if you are considering these aligners instead of traditional braces.
What SureSmile Is
SureSmile is a dental alignment system that uses invisible braces or clear aligners to straighten teeth. The custom-fit trays are removable. It allows you to care for your teeth better than you could with fixed traditional braces. Flossing and brushing do not involve maneuvering through metal brackets and wires.
Teens and adults like the aligners because they are less noticeable. Other people do not see them right away, which works well during gatherings and photo opportunities. Wearing the aligners means you do not need to see your dentist every month. As long as you follow your adjustment schedule, you can have straighter teeth in no time.
Why People Prefer It
Many people want to get SureSmile aligners because of their convenience and effectiveness. Before you get your aligner tray, your dentist will perform digital scans of your mouth with a SureSmile Primescan intraoral scanner. This technology can give precise measurements for your aligners. The lab makes them with Essix plastic, which is durable enough to make your aligners last a long time. The laser-polished and laser-cut aligners can fit snugly around your gumline, providing a high level of comfort.
How SureSmile Works
The aligners are the result of the latest technology in dental alignment. The state-of-the-art process and materials make it less obvious while moving the jaw and teeth into their correct positions. The custom-fit aligners need a consultation first. The dentist will create a treatment plan and work with the SureSmile lab to create your custom trays.
The lab will use your dental scans to create your SureSmile aligners. This will happen for two to four weeks. Once your aligners are ready, you will see your dentist again for checkups. Changing your aligners every two weeks will keep the treatment on schedule.
You will need to wear your aligners for about six months. This is shorter than the treatment period of traditional braces, which is 12 to 24 months. But there are factors that can affect your treatment period. These factors include how long you wear your aligners each day. Wearing retainers will help keep the teeth in alignment after your treatment is over.
The Benefits
SureSmile can bring you lasting results. It provides a custom-fit treatment care plan that understands your smile goals. Your dentist can also give you a special vibration device that you should use for five minutes each day. This can improve the fit and comfort of your treatment. With the help of your dentist, you can get the straight smile that you want in time.
You can have SureSmile aligners to get a straighter smile. Working with your dentist can help you maximize this dental straightening system. At Eagle Gate Dental, we guide our patients through the high-quality dental treatments we provide. Please visit our clinic in Salt Lake City, Utah, for an in-person consultation. Please call us at 801-781-5300 to set an appointment or inquire about our SureSmile treatment packages.
Author:
Eagle Gate Dental
Date:
2023-06-27
The Centers for Disease Control and Prevention stresses the importance of practicing good oral care at home. Forming this routine allows you to have healthy teeth and gums. It can help prevent serious dental problems in the future. Here are the details that you must consider to maintain good oral care at home.
Salt Lake City Office
32 N State St
Salt Lake City, UT 84103
​​​​​​​Phone: 801-781-5300
Fax: 801-359-2669
Contact Us
We will never share your information